---
The Cot Mattress Company
Autumn Offers SAVE 20%
For over 20 years we have been passionately devoted to producing the highest quality
Cot Mattresses.
Moses Basket Mattresses
Crib Mattresses
Coupled with our Unique Easychange® cover system our mattreses are safer, more comfortable, firm and supportive, waterproof, breathable, durable, hygienic. washable, and Guaranteed.
Only the best is good enough for your baby.
Helpline : 01299 823223
Please see The Easychange® video below, before you buy just any cot mattress - Thank you
NightyNite® Next to Me and Crib Mattresses
Foam or natural coir and wool , luxury covers, New "TCPP FREE" SAFER FOAM with Easychange® Toppers
Nightynite® The best Your baby can get
Crib Mattresses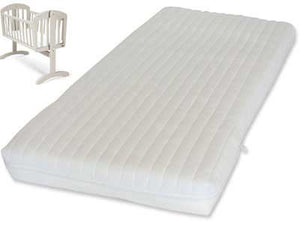 NightyNite® Moses Basket Mattressess
Foam or natural coir and wool. Luxury washable covers, waterproof protection. 
Nightynite® The best your baby can get
Moses Basket Mattresses
NightyNite® Travel Cot Mattresses
Three sizes to choose from. Luxury Microfibre cover. All have waterproof protection. 
Travel Cot Mattresses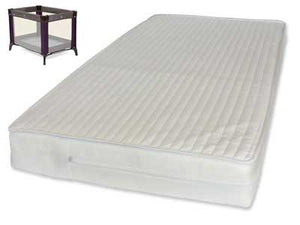 ---
Baby mattress buying guide
The Best Mattresses For Your Baby

Every day new-born babies sleep for an average of 16 hours and children of 3-5 years for an average of 11-13 hours.
Babies / toddlers spend more than half of the first five years of life in a sleep environment. It's the one place where they are left unattended for long periods of time.
The minimum your baby mattress should offer is Safety, Comfort, Support, Easy Cleaning, Hygiene, Durability, Waterproof Protection, Breathability and Compliance with British Standards.  
Features and benefits that influence your personal choice:-
* Natural, coir and lambswool,  foam, pocket springs, spare Covers, (one for the wash).
* Five Years - cot bed? Two years cot? For more than one baby? occasional use at the Grandparents?
* Your buying decision may be influenced by your concern for our planet's depleting resources, your enthusiasm for recycling and your belief in the need for biodegradable components. 
We are confident our product descriptions and advice pages will give you everything you need to help you select the perfect mattress for you and your baby.
If you need any further information please phone our Helpline on 01299 823223

NightyNite® is the brand name of The Cot Mattress Company Ltd.
 We use the best components to make the highest quality products.